We are all about Miss Kansas!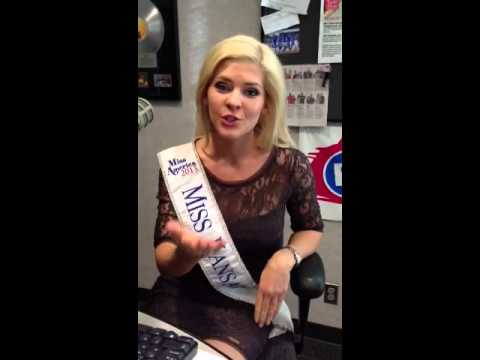 Articles:
Newest Articles: FOX NEWS ClickHere
Good Morning America- Interview Click Here
1.The Blaze Click Here
2.Miss Kansas Sports her Tattoo during the Miss America preshow. Check it out.Click Here
3.Will the Next Miss America Wear Combat Boots?
4. A New Article about our Girl! The Huffington Post!
TODAY IS THE LAST DAY TO VOTE!!!!!!!!! 9-12-2012
Kansas Proud? It's Super easy! Vote for her video! Enough Votes can push her into the top 15. We could be within a month of them crowning OUR Miss Kansas as Miss America! Please Click- VOTE and if you are Kansas Proud Click "Like & Share" and keep voting!
From our BFF Miss Kansas!
"I am here in Atlantic City with 10 other contestants! This city is incredible and the people are so excited for Miss America to be back in its hometown!"
Help Miss Kansas raise money for CMN, click here.
Miss Kansas 2013 - Theresa Vail

Name: Theresa Marie Vail
Platform: Empowering young women to overcome cultural stereotypes
Talent: Vocal - "Nessun Dorma"
Birthday: October 1, 1990
Hometown: Fort Drum, New York
The Latest from Theresa Vail... Our Miss Kansas: I Reenlisted for another 6 years! Again, many thanks to the Kansas Army National Guard for granting me the year to serve as Miss Kansas and for instilling in me the Army values; loyalty, duty, respect, selfless service, honor, integrity, and personal courage. All of these values I will exemplify as Miss Kansas!" - Theresa Vail

The Official Miss Kansas Website!

Read more about Miss Kansas.

Read the Miss Kansas blog